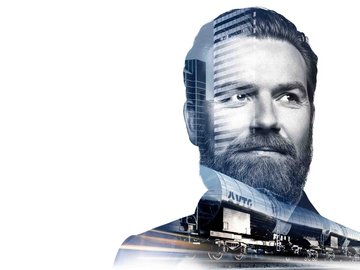 Career
On the move to get things moving: Join with VTG to shape the future of rail freight.
Who we are
Based in Hamburg, but at home all over the world: VTG's experts develop customized concepts that make rail freight transport more sustainable and efficient than ever before. Our work is rewarded when we see our customers being delighted with our performance each day. We are convinced that we can only achieve this goal, if our employees are happy and satisfied in what they do, which is why we put great emphasis on trustful relationships with one another, a pleasant working environment and a positive feedback culture within the company. At VTG, people of all ages and genders, from different countries and cultural groups work together. Everyone is welcome here and part of our team – and contributes to the success of our company.
Who we are looking for
VTG might be the right employer for you, if a sustainable and efficient approach to work is just as important to you as an atmosphere of trust , a pleasant working environment and a positive feedback culture. We value openness, commitment, perseverance and being solution-oriented in your thoughts and actions. When you share all these values, you might want to browse through our job offers and see if you can find the right job at VTG? We believe that the best performance is always the result of teamwork and, above all, collaboration across departmental boundaries. It goes without saying that continuous growth is part of our strategy. And as we are constantly growing and developing, we also expect our people to be flexible and agile, passionate and willing to break new grounds with creative ideas – and to shape the future of rail freight transport with us.
Apply now
Join with us in shaping the future of rail freight. Launch your career at VTG!
Contact us
Looking for more details? Our experts will be happy to answer your questions.

Claudia Stern
Professionals
Contact form

Stefanie Stindl
Interns and Trainees
Contact form