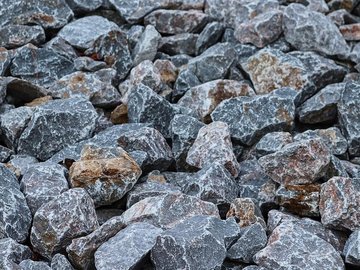 Building
VTG develops individual logistics solutions to transport building materials, supplying your company with wagons and/or block trains anywhere in Europe.
In the building materials industry, the need to move large quantities of raw materials demands extremely flexible and precisely tailored transportation concepts. Whether you need to carry building materials straight from the producer to a major building site or take excavated material to a landfill, our end-to-end logistics services dovetail the rail-based transport of materials such as lime, sand, gypsum and gravel with our versatile array of wagons for the construction industry. Our standard and modular freight wagons transport building materials and prefabricated products alike to building sites across Europe.
How you benefit:
We can supply you with widely differing classes of wagon (including Res/Rens, Eaos/Eanos and Facns, Ea and Fal wagons), depending on the properties of the products to be transported.
Our portfolio also includes a modular wagon fleet to transport light to medium-weight bulk goods that are unloaded with rotary forklifts. Specially designed wagon underframes optimize the payload while minimizing train lengths.
VTG makes single wagons, wagon groups and block trains available to transport building materials all over Germany and Europe. On request, we can also manage your fleet.
We are happy to build new standard and special-purpose wagons to our customers' specifications, even in small series.
VTG develops rail-based intermodal logistics solutions for building materials, supplying your company with comprehensive, no-worries packages from the point of shipment to your chosen destination.
Contact us
Looking for more details? Our experts will be happy to answer your questions.
Contact form
Thomas Freyer
Head of Sales & Marketing Management | Deputy Head of Customer Sales & Solutions
+49 40 2354-2470