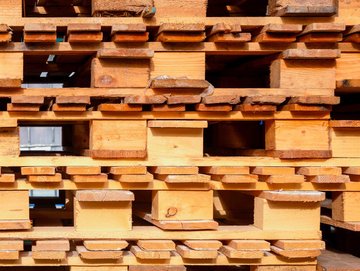 Commodities
Our extensive fleet of wagons and tank containers makes sure your commodities reach their destination quickly, reliably and in a climate-friendly manner.
The dizzying array of different transport requirements in the consumer goods industry simply reflects the sheer variety of goods on offer. Whatever the precise application, however, your consumer goods are always in safe hands with us. We have the right equipment and services for every product: a fleet of product-specific wagons and tank containers, plus a 360-degree compendium of safe and reliable logistical solutions. When you partner with VTG, we handle every aspect of transporting non-hazardous and packaged liquids, just-in-time commercial products, outsized and heavy goods, foodstuffs and palletized items. You decide whether to deploy an intermodal concept or stay with ecofriendly rail from start to finish. The rest you can leave to us!
How you benefit:
VTG gives you access to an extensive fleet of product-specific wagons and tank containers.
We provide holistic solutions: one-stop shopping across every link in the transport chain, including consignment tracking.
Flexibility is VTG's trademark – even for orders placed at short notice.
We develop 360-degree logistical concepts – including either block trains or single-wagon transports – for chemical products.
We complement our transport solutions in Europe with rail transports to the CIS countries, Central Asia and the Far East.
Contact us
Looking for more details? Our experts will be happy to answer your questions.