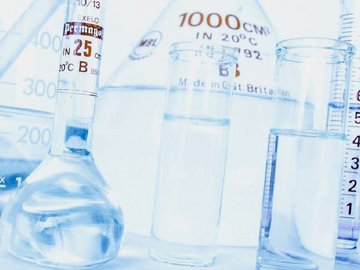 Chemicals
VTG possesses a wealth of expertise in transporting hazardous goods by rail. Our specially trained staff will support you from project planning to haulage.
Many chemical products are classed as hazardous goods, so all kinds of statutory rules and regulations must be observed when transporting them. For these highly sensitive (and in some cases dangerous) goods, it is vital to find a transport solution that fits perfectly. Only then do you have the guarantee that the chemical products maintain a consistent high quality and are kept safe in transit. VTG puts you firmly on the safe side, every time: We have amassed decades of experience dealing with chemical transports and picking the right wagons and tank containers for any and every need. Our staff are well versed in the various specifications for differing substances.
How you benefit:
We have wagons and tank containers to meet every hazardous goods specification, including mild and stainless steel versions, rubberized and coated versions.
We have the flexibility to build wagons and tank containers to your individual specifications, even in small series.
VTG's excellently trained staff and logistics partners regularly attend advanced courses to ensure compliance with the very strictest safety standards for the transportation of hazardous goods.
We are happy to handle your entire logistical project, giving you the benefit of our experience right from the earliest stages of planning.
VTG's innovative traigo customer platform and digital solutions keep you constantly up to date about the location of your wagons and transports and the status of your cargo.
Contact us
Looking for more details? Our experts will be happy to answer your questions.
Thomas Freyer
Head of Sales & Marketing Management | Deputy Head of Customer Sales & Solutions
+49 40 2354-2470
Contact form

Maurice Verbeek
Head of Sales Tank Container Leasing
+31 613 738 051
Contact form