Corporate Strategy
Our vision, mission and values are the foundation for our thinking and actions and our collaboration.
Our vision
Connecting worlds. With mobile infrastructure.
Our mission
By pairing the experience and creative ideas of our people with a very extensive fleet of wagons and containers, we establish rail as the backbone of smart, sustainable transport and logistical solutions. Engaging in dialogue with our partners in Europe and around the globe, we develop innovative products and concepts that are tailored to the individual needs of our customers. We attach great importance to safety, quality and reliability, but also to agility and an entrepreneurial mindset. Trust, respect and openness shape our dealings with each other within the company, but also with customers, suppliers and capital backers.
Our values
Safety & quality
Occupational health and safety commands top priority at VTG – especially in our dealings with sensitive goods. We strive to inspire our customers with our quality. For us, constantly doing the best we can is the only option.
Reliability & respect
Ensuring that you can rely on us and our performance is fundamental to everything we do. Respect expresses itself in the trust and openness we show to our customers, our partners and each other.
Customer focus & agility
Because customers are the focus of everything we do, we align ourselves fully with their needs. Agility is the engine that drives us forward, a source of innovative ideas with which we shape the future of rail freight.
An entrepreneurial mindset
For us, thinking and acting like entrepreneurs means a commitment to delivering solutions while actively conserving natural resources. This is how we seek to remain sustainably competitive.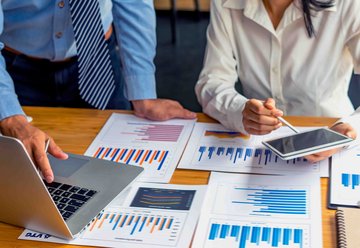 Investor Relations
VTG was a publicly traded company from 2007 to 2021. This page contains all information and reports of relevance to investors.