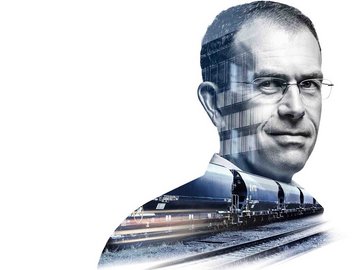 Working at VTG
The people who work for us have a broad range of skills and training. They all contribute to shaping the future of rail freight transport.
VTG is always on the lookout for specialists and managers – logistics experts, sales professionals, IT specialists and a host of other individuals who combine expertise with a passion for rail and for our company. While the challenges awaiting you will always have something to do with the national and international world of transport, they still differ very considerably. We look forward to seeing you contribute your experience, knowledge and enthusiasm to our diverse and exciting line of business. Join us in shaping the future of rail all across Europe.
What we have to offer
Change and transformation are constant stimuli for change, making every job both varied and appealing. That is why we offer VTG employees lots of opportunities to develop themselves in all the different areas of our company. They range from special management to junior management programs to seminars, training courses and language tuition. In annual development meetings, we discuss with you what will make sense for you individually. Attractive pay packages are also a given. And we gladly support our employees in balancing family life and career by offering remote working models as well as flexible working hours. Group accident insurance is available as an option, as are various pension saving models. As environmentally friendly and healthy forms of mobility are very important to us, we also subsidise the leasing of VTG bicycles. Both at our head office in Hamburg and at our numerous other facilities, company sports programs, health management services and other benefits are likewise on offer.
How you benefit:
Management and junior management programs
Seminars, training courses and language tuition
Attractive wages packages
Remote working arrangements and flexible working hours
Accident insurance and pension savings
Opportunity to lease a VTG bicycle
Apply now
Join us in shaping the future of rail freight transport. Launch your career with VTG today!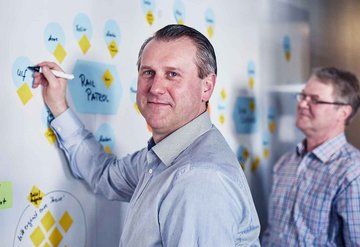 Company
VTG has been a leading player in the European rail freight traffic for decades. Today, we are known for sustainability and social responsibility.