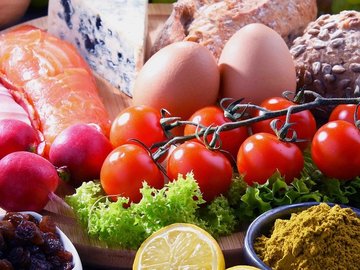 Food
VTG specializes in holistic solutions for food transports, providing the appropriate wagons and containers for every demand.
Wine, sugar, grain for use in pasta … Whatever the foodstuff, handling it is a delicate business that places special demands on the planning and execution of transports. VTG provides full-line and individual solutions to get your foods to their destination, safely and in impeccable condition. To do so, we deploy a variety of containers for liquid, granular, powdered and solid foods. Only food-grade wagons and tank containers are used, of course, and can also be deployed for kosher food transports. Temperature-sensitive products can be refrigerated or heated in the container. Alternatively, an external PowerBox guarantees a consistent temperature as they ride the rails.
How you benefit
Benefit from VTG's varied assortment of food-grade transport containers. We are also happy to manufacture new wagons and tank containers to your individual specifications.
We provide refrigeration/heating options that use sensors to monitor temperature-sensitive products.
Where necessary, VTG delivers wagons straight to your business premises. If you do not have railway sidings, we use intermodal solutions to cover the last mile.
Benefit from our holistic logistics solutions and our in-house railway company Retrack.
Contact us
Looking for more details? Our experts will be happy to answer your questions.