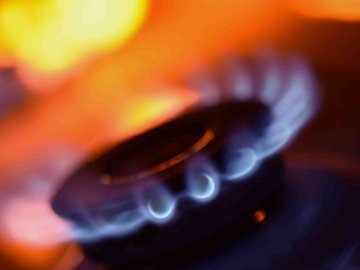 Gases
VTG develops logistical and digital solutions for your gas transports. We also lease you exactly the wagons and tank containers that you need.
Transportation by rail is very safe in any context. Gas transports are nevertheless subject to exceptionally stringent safety requirements, because many gases can be extremely hazardous. While hazardous and temperature-controlled goods obviously need the right transport solutions, highly qualified personnel are equally important. We make sure that, from start to finish, the movement of your wagons and tank containers is handled only by excellently trained staff with experience in dealing with hazardous goods. At VTG, your company also benefits from a range of other flexible solutions for gas transports.
How you benefit:
You have access to Europe's largest fleet of gas tank cars, even at short notice.
We have the flexibility to build wagons and tank containers to your individual specifications, even in small series.
Pool solutions keep a manageable cap on your costs.
Drawing on state-owned and private railway companies, we can organize both rail and intermodal tank container transportation anywhere in Europe.
We give you genuine end-to-end solutions: one-stop shopping across every link in the transport chain, from wagon and tank container leasing to logistical and digital solutions.
Contact us
Looking for more details? Our experts will be happy to answer your questions.
Thomas Freyer
Head of Sales & Marketing Management | Deputy Head of Customer Sales & Solutions
+49 40 2354-2470
Contact form

Maurice Verbeek
Head of Sales Tank Container Leasing
+31 613 738 051
Contact form