Branch: Chemicals<br> Segment: Chemical rail tank cars, rubber lined<br> Load: Bleaching solution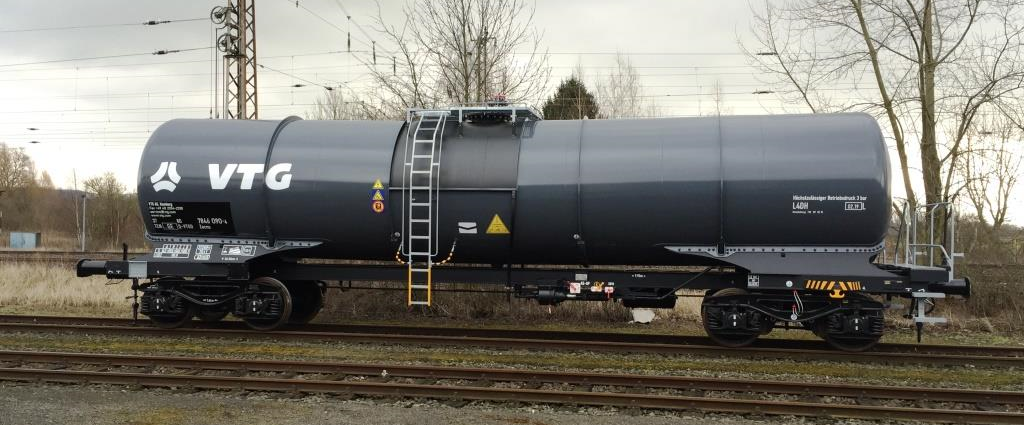 Features
Optimized for the transportation of hydrochloric acid in varying concentrations.
Can also be used to carry goods in the RID classes 3, 6.1, 8 and 9.
On request, the riser and pressure nozzles can be fitted with valves.
Large platform on the wagon makes it easier to move around during charging/discharging.
| | |
| --- | --- |
| Tare weight | Approx. 21.5 t |
| Axle load | 22.5 t |
| Clearance: outer wheelsets | 11,700 mm |
| Min. curve radius | 35 m |
| Brake | KE-GP 12" |
| Brake block category | K brake block |
| Tank material | Carbon steel (S355J2+N) |
| Nominal volume | Approx. 64 m³ |
| Rubber lining | HAW-H94 or Chemonit 35 |
| Tank code | L4BH |
| Design temperature | -20 / +50°C |
| Residue emptying | 1° slope angle and tank sump |