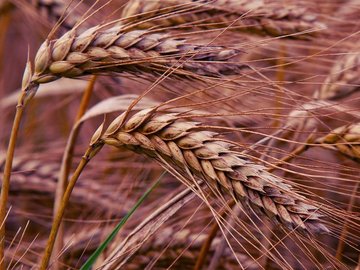 Agriculture
VTG supplies you with the right wagons and logistical solutions to carry any agricultural products. Our freight wagons – and whole block trains – are available at short notice.
Seasonal fluctuations, rapidly changing flows of goods and a variety of items with different requirements are the biggest challenges in transporting farm produce. For each individual product, we have both the appropriate freight cars and the fitting logistical solutions. Thanks to our extensive fleet, everything you need can also be made available, even at short notice, to ensure that your deliveries of farm produce reach their destination on time and in pristine condition. We meet the high quality standards of the food and animal feed industries and comply fully with the GMP+ standard. You, our customers, thus enjoy a truly comprehensive service with no worries.
How you benefit:
You have permanent access to cereal tipping wagons, cereal block trains and the most modern sugar wagons in Europe.
You can outsource the management and technical supervision of your fleet to us – using sale-and-lease-back arrangements, if you prefer.
VTG converts or builds wagons to fit your specifications, even in small series.
VTG provides advice on wagon types, safety standards and the design of efficient rail-based supply chains for links to ports, warehouses and industrial facilities.
VTG offers transparent transport concepts for both long-term projects and spot transactions.
Contact us
Looking for more details? Our experts will be happy to answer your questions.
Contact form
Thomas Freyer
Head of Sales & Marketing Management | Deputy Head of Customer Sales & Solutions
+49 40 2354-2470