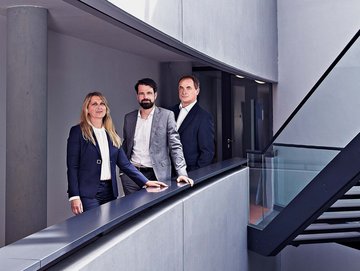 Management
Learn more about the members of VTG AG's Executive Board and Supervisory Board.
The Executive Board of VTG Aktiengesellschaft
The Executive Board of VTG Aktiengesellschaft manages the company's business activities. In accordance with company law regulations, its members are committed to upholding the interests and fundamental business policies of the company. The Board's most important tasks include mapping out the company's strategy, staking out its budget and allocating its resources. It reports regularly, promptly and comprehensively to the Supervisory Board on all material issues of business development, corporate strategy and possible risks. Members are appointed to the Executive Board for a five-year period at most. At the end of this tenure, it is possible for them to be reappointed.
Chief Operating Officer Eurasia & Far East
Oksana Janssen was born in Kyiv, Ukraine, in 1971. After earning a degree in German language and literature at Kyiv State University, she studied economics at the University of Bremen, majoring in fiscal policy, auditing and finance and graduating in 2001.
A position as Senior Consultant at BearingPoint GmbH in Hamburg launched Ms. Janssen's career before she took the post of Manager Finance & Accounting at AOL Medien GmbH in 2005. In 2008, she was appointed Accounting Manager at General Mills GmbH in Hamburg, where she was responsible for all accounting and controlling activities in the Eastern European markets. As of 2012, she then oversaw controlling in the markets of Central and Eastern Europe as Head of Controlling.
Oksana Janssen joined VTG AG at the end of 2013 and took over as Head of VTG Rail Russia in early 2016. At this time, she also shouldered responsibility for the business activities of VTG Project Logistics in the markets of Germany, Russia, the Baltic states, China and Japan. In September 2019, Ms. Janssen was appointed to the Executive Board of VTG AG as Chief Operating Officer Eurasia & Far East. In this position, she oversees the Silk Road & Project Logistics, Rail Russia and Tanktainer Business Units.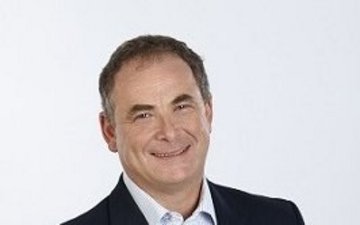 Mark Stevenson was born in Guildford, UK, in 1963. He graduated from the University of Oxford before commencing his professional career at Price Waterhouse in London in 1984, ultimately qualifying as a Chartered Accountant in 1987.
He joined Swiss firm Revisuisse Price Waterhouse in 1990 and moved to Leutwiler & Partners in 1992 to work in Strategic Consultancy. He served this company as a consultant to AAE and, in 1994, joined AAE as its Chief Financial Officer. He was made Chief Executive Officer of AAE in 2006.
Mark Stevenson was appointed to the Executive Board of VTG in 2015, when AAE was acquired by VTG. He became the Chief Financial Officer (CFO) of VTG AG in January 2019.
Chief Operating Officer Europe & Chief Safety Officer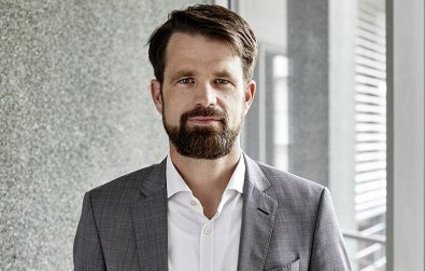 Sven Wellbrock was born in Osterholz-Scharmbeck, Germany, in 1973. After training as a shipping agent, he initially worked in chartering at Bruno Bischoff Reederei GmbH in Bremen. He began studying transport and logistics at Bremerhaven University of Applied Sciences in 1996, graduating four years later as an industrial engineer.
After completing his studies, Wellbrock resumed his career as a management trainee at the Preussag Group, overseeing various projects for VTG-Lehnkering AG, Hapag-Lloyd Container Line GmbH and Wolf Heiztechnik GmbH. He moved to a position as Coordinator Post-Merger Integration at the VTG Group in 2002 before taking on a number of management posts in Hamburg in the years that followed, including stints as Head of Corporate Strategy, Head of Area Germany and Head of Cluster Nordic.
Sven Wellbrock was made Managing Director at VTG Rail Europe GmbH in 2015. In September 2019, he was appointed to the Executive Board of VTG AG as Chief Operating Officer Europe & Chief Safety Officer. This mandate puts him in charge of the Rail Europe and Rail Logistics Business Units alongside corporate safety/security functions such as occupational safety, data protection and environmental management.
The Supervisory Board of VTG Aktiengesellschaft
Tasked with overseeing and advising the Executive Board, the Supervisory Board of VTG Aktiengesellschaft currently consists of nine members elected by the shareholders at the Annual General Meeting. Its chairman coordinates the work of the body and moderates the meetings of the Supervisory Board. The Supervisory Board is directly involved in decisions of fundamental importance to the company. It consults with the Executive Board on matters of business policy, corporate planning and strategic alignment. In addition, the two bodies regularly discuss the status of implementation of the company's strategy. The approval of the Supervisory Board is required for annual planning, the annual financial statements of VTG Aktiengesellschaft and the consolidated annual financial statements of the VTG Group, subject to due consideration of the independent auditor's opinion.
| | | |
| --- | --- | --- |
| Dr. Alexander Granderath | Willich | Independent Management Consultant, Chairman of the VTG Supervisory Board |
| Marc van't Noordende | Amsterdam | Asset Management Employee for Infrastructure Investments at Morgan Stanley Infrastructure, Deputy Chairman of the VTG Supervisory Board |
| Robbie Barr | London | Senior Advisor for OMERS Infrastructure and Private Equity |
| Jens Fiege | Münster | Member of the Executive Board of Fiege Group |
| Dr. Markus C. Hottenrott | New York City | Asset Management Employee for Infrastructure Investments at Morgan Stanley Infrastructure |
| Eric Philippe Machiels | London | Asset Manager and Managing Director at OMERS Infrastructure |
| Ulrich Müller | Henstedt-Ulzburg | Member of the Executive Board of Joachim Herz Stiftung |
| Christoph Oppenhauer | Frankfurt am Main | Asset Management Employee for Infrastructure Investments at Morgan Stanley Infrastructure |
| Prof. Dr. Franca Ruhwedel | Duisburg | Professor of Finance and Accounting at the University of Rhein-Waal |