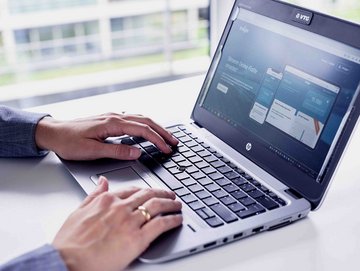 traigo
One platform, all data: Using traigo, you have central access to all information about your fleet.
The innovative traigo customer platform bundles our digital offerings around rail freight and is an integral part of VTG's service portfolio. traigo gives you an efficient way to manage your entire VTG fleet – plus access to a wide range of useful digital functions and information. To take just one example: traigo gives you constant direct access to all contractual data, including leasing rates, leasing terms and all relevant contract documents. All the latest information about your leased wagons, forthcoming revision dates and workshop servicing is also at your fingertips. Value-added services that facilitate predictive maintenance and centrally evaluate idle time for your rolling stock add the finishing touches to our digital service portfolio. Essentially, you keep your finger on the pulse of your fleet at any time of the day or night – thanks to fast, smart, digital access.
Having already won several prestigious prizes, our customer platform is growing all the time and will add more digital services in the future. As digitalization continues to penetrate the industry, traigo will become the booking and analytics platform of tomorrow. You can use it to lease freight wagons online and predict the exact arrival times of your rail consignments. With traigo, your entire fleet management goes digital, bringing together all key data about your fleet and your transports.
How you benefit:
At a glance, traigo shows everything you need to know about your fleet, including capacity data, downtime in the workshop and the status of your wagon – all of which is crucial to efficient digital fleet management.
You can access the platform at any time to see exactly where your wagons are in real time. This capability vastly simplifies your transport planning and fleet management.
All key data about your leasing contracts, including prices and contractual terms, is constantly at your fingertips.
Contact us
Looking for more details? Our experts will be happy to answer your questions.
Contact form

Thomas Dittmann
Head of Digital Products
+49 40 2354-2372